Unleash your pleasure;
Ignite your orgasmic confidence
Ignite
your
orgasmic
confidence
From Shut Down to Sensual Satisfaction
Overcome numbness & disconnection
Awaken your delicious pleasure & deep fulfilment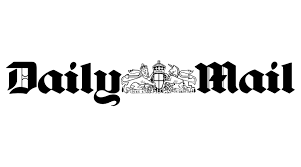 Book Your Sensual Awakening Call
Sign up now for your complimentary call – we'll create a strategy to overcome your blocks & awaken your pleasure
Mangala is a highly intuitive teacher who walks her talk and is deeply committed to transmitting her knowledge and wisdom from a place of deep integrity, authenticity and love. It's such a great honour to receive her teachings. I'm immensely grateful to have crossed paths with you, Mangala!
Shae Elise
Founder of Mother of Desire and Yoni Repatterning
Mangala Holland is a true Tantrika in every sense. Never before have I met a woman with such dedication, passion and reverence for this path. It is such a joy to collaborate and work with her. I can't recommend her highly enough! If you ever have the opportunity to work with Mangala, or have a 1:1 session with her, grasp it! She is truly incredible, and her depth of knowledge expansive.
Emma Power
Founder of Tantra Is Love and The Awaken School
Mangala is truly a gifted facilitator who was able to support (my beloved and I) and teach us to learn these tantric practices together… the experience was very rich, loving and deep and Mangala created a beautiful and safe container which held our intimacy, vulnerability and pleasure. The experience was exceptional.
Michelle Irving
Living Wisdom
About Mangala
Mangala specialises in transformational feminine empowerment. She helps women connect to the sacredness of their bodies and pleasure. Her work is gentle yet deep, effective and powerful  – creating lasting change in her clients' everyday lives.